Himalayan Mountaineering Institute
Jawahar Parvat, Darjeeling, West Bengal 734101
Phone:0354 225 4087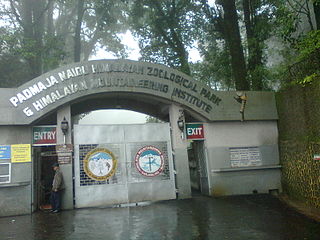 The Himalayan Mountaineering Institute (HMI) was established in Darjeeling, India on November 4, 1954 to encourage mountaineering as an organized sport in India. The first ascent of Mount Everest in 1953 by Tenzing Norgay and Edmund Hillary sparked a keen interest in establishing mountaineering as a well-respected endeavor for people in the region. With the impetus provided by the first prime minister of India, Jawaharlal Nehru, HMI was established in Darjeeling. Tenzing Norgay was the first director of field training for HMI.
HMI regularly conducts Adventure, Basic and Advanced Mountaineering courses. These are very comprehensive courses. They are also highly subsidized to encourage mountaineering as a sport.
Source : Wikipedia
The Himalayan Mountaineering Institute (HMI) is one of the premier mountaineering institutes in the world. Founded on November 4th: 1954 by none other than Pandit Jawaharlal Nehru, the first Prime Minister of India, the institute is located in the picturesque hill station of Darjeeling.
In more than 62 years of its existence, the Institute has trained more than 45,000 thousand students including 2,500 from different foreign countries.
Mountaineering is an art and science and not merely physical activity. It is one of the finest sports but to practice it without training and technique is deliberate suicide. Training promotes caution and clear thinking. It avoids fatigue and danger and improves safety. A mountaineer must not only learn climbing but also understand the mountains.
The objective of Himalayan Mountaineering Institute is to encourage and promote mountaineering amongst youths of the country. HMI aims to train enterprising members of the community, who in turn develop mountaineering activities in the Himalayas as a sport and as a scientific and entrepreneurial pursuit in field of adventure.
Source : hmidarjeeling.com/
https://www.youtube.com/watch?v=XAzT0uSOhAM
Reviews
Visiting hours : 09.00AM to 01.00PM and 02.00PM to 05.00PM
Entry fee : Free