Fun City
3rd Floor, Elante Mall, 178-178A, Chandigarh Industrial & Business Park, Phase-1, Ram Darbar Colony, Chandigarh, 160002
Phone: 098886 66995, +91 0172 2709539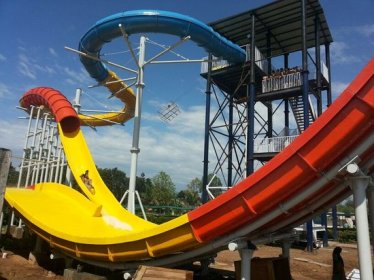 FUNCITY Chandigarh , the biggest Amusement Park and Water Park in entire northern region, is spread over 43 acres of scenic land. Just 20Kms from Chandigarh on the Panchkula – Barwalla Nadha Sahib Gurudwara Highway near Ramgarh. It is unique combination of Amusement Park, Water Park and Resort. We offer the most exiting and hi-tech hydraulic rides in Amusement Park for both children and adults. Aesthetically laid out flora and fauna matching in every bit to the splendor and grandeur of an exclusive haunt for FUNSEEKERS awaits you at FUNCITY.
Amusement Park
20 hydraulic Rides (Razzle-Dazzle, Big Apple, Thumak-Thumak, Octopus, Crazy Cars, Fun Slide, Spin-o-Spin, Fun Flight, Big Wheel, Kids Castle, Funny Boats, Fun Spin, TOTO Train, Fun on Wheels, Paddle Fun, Grand Prix, Froggy Fun, Gyroscope, Crazy bull,Tot Spot, Inflatable, Dream Boat, Space walk, Hedge Maze) attracts children and everybody irrespective of age enjoys spending time here. There are a few smaller-size pools as well, consciously made for the children. Recently, 4 new attractions were added including a 5D Theatre.
Wunder Water
Wunder Water – the first and the biggest wet park in the funcity Chandigarh has six landing pools, one activity pool, one wave pool and 17 water slides of different sizes and shape including a few small ones for children.
Types of rides:
Wave Pool
Red Dragon Slide
Activity Pool
Typhoon Tunnel
Aqua Dance
Crazy Cruise
Family Pool
Pendulum
Lazy River
Well Shower
Bowl Speed Slide
and our brand new Crusader
Source : funcitysurya.com
https://www.youtube.com/watch?v=DEvcaj6lgpI
Reviews
Visiting hours : 10AM to 07.00PM all days of the week
Entry fee : Free for children of height below 3 ft. and sr.citizens above 65 years, Rs.680/- per person for Amusement park & rides, Rs.750/- per person for water park, Rs.790/- Per person combo ticket for amusement and water park