Singapore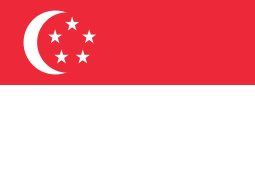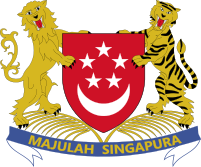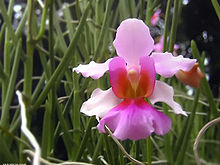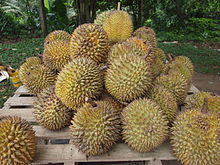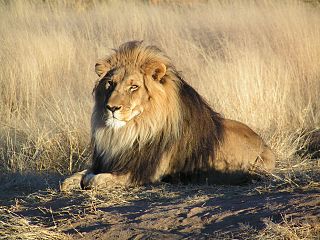 Singapore , officially the Republic of Singapore, and often referred to as the Lion City, the Gardfen City, and the Red Dot, is a global city and sovereign state in Southeast Asia and the world's only  island city-state. Singapore's territory consists of the diamond-shaped main island and 62 islets. Since independence, extensive land reclamation has increased its total size by 23% (130 km2), and its greening policy has covered the densely populated island with tropical flora, parks and gardens.
Singapore is a global commerce, finance and transport hub. Its standings include: "easiest place to do business " (World Bank) for ten consecutive years, most " technology-ready" nation (WEF), top International-meetings city (UIA), city with "best investment potential" (BERI), 2nd- or 4th- most competitive country (WEF) (IMD), 3rd-largest foreign exchange centre, 3rd-largest financial centre, 3rd-largest oil refining and trading centre and one of the top two busiest container ports since the 1990s. Although income inequality is high, 90% citizens own their homes, and the country has one of the highest per capita incomes, with low taxes. The cosmopolitan nation is home to 5.5 million residents, 38% of whom are permanent residents and other foreign nationals.

Singapore is a unitary, multiparty, parliamentary republic, with a Westminster system of unicameral parliamentary government. The People's Action Party has won every election since self-government in 1959.
Climate
Singapore has a tropical rainforest climate with no distinctive seasons, uniform temperature and pressure, high humidity, and abundant rainfall. Temperatures usually range from 22 to 35 °C (72 to 95 °F). Relative humidity averages around 79% in the morning and 73% in the afternoon. April and May are the hottest months, with the wetter monsoon season from November to January.
From July to October, there is often haze caused by bush fires in neighboring Indonesia, usually from the island of Sumatra. Although Singapore does not observe daylight saving time (DST), it follows the GMT+8 time zone, one hour ahead of the typical zone for its geographical location.
Source : Wikipedia
Visa Requirements
Currency : The Singapore dollar is used here and notes come in denominations of S$2, S$5, S$10, S$50, S$100, S$1,000 and S$10,000. Coins come in 5, 10, 20 and 50 cents and S$1.
Best Time to visit Singapore
Tourist Map of Singapore
Power Plug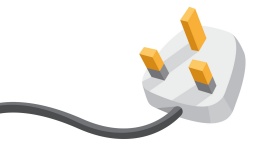 The standard electrical current used in Singapore is 220-240 volts AC (50 cycles) and you can use power plugs with three square prongs here.
Safe Drinking Water
You can drink water straight from the tap as the water in Singapore passes World Health Organization standards. You can also buy bottled water easily.
Airport
Singapore's Changi Airport is one of the busiest and best connected in the world, handling over 100 airlines flying to some 300 cities. There are four local carriers, including the world-renowned Singapore Airlines and budget airlines Tiger Airways and Scoot.
The award-winning airport itself is jam-packed with activities and amenities, making it a world-class attraction in its own right.
Getting around in Singapore
It's fairly easy to explore Singapore on its extensive public transport system. The fastest way to get around the island is on the MRT (mass rapid transit) train system, while the comprehensive bus network is both convenient and economical.
MRT (mass rapid transit)
Singapore's MRT (mass rapid transit) system is probably the fastest way to zip around the city. The extensive rail network means that most of Singapore's key attractions are within walking distance from an MRT station.
You can buy tickets for single trips, but if you intend to use the MRT and basic bus services frequently during your visit, you can buy a Singapore Tourist Pass, a special EZ-Link stored-value card which will allow you unlimited travel for one day (S$10), two days (S$16) or three days (S$20). The cards can be bought at the TransitLink Ticket Office at the following MRT stations: Changi Airport, Orchard, Chinatown, City Hall, Raffles Place, Ang Mo Kio, Harbour Front, Bugis, Lavender and Bayfront.
Singapore's trains and stations are accessible to wheel chair users and the visually impaired, as well as families with strollers.
MRT Network
Journey Planner
Tax refund
Tourists can claim a refund on the 7% Goods and Services Tax (GST) paid on your purchases if you spend more than $100 at participating shops. To know whether a shop is participating in the Tourist Refund Scheme, look for a "Tax Free" shopping logo or sign displayed at the shop. You can also check with the retailer about whether your purchases are eligible for the GST refund.
For details
Singapore attractions
https://www.youtube.com/watch?v=ddt5p1k3vpM
https://www.youtube.com/watch?v=H_hgNmdONPE
https://www.youtube.com/watch?v=OpB1O8_ViVg
https://www.youtube.com/watch?v=WYFe2-hqA2Q
Fascinating Singapore 50 years ago