Langkawi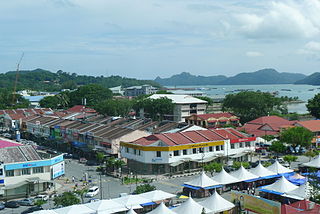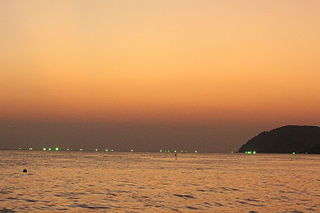 Langkawi, officially known as Langkawi the Jewel of Kedah  is an archipelago of 104 islands in the Andaman Sea, some 30 km off the mainland coast of northwestern Malaysia. The islands are a part of the state of Kedah, which is adjacent to the Thai border. By far the largest of the islands is the eponymous Langkawi Island with a population of some 64,792, the only other inhabited island being nearby Tuba Island. Langkawi is also an administrative district  with the town of Kuah as largest town. Langkawi is a duty-free island.
Climate
Langkawi receives more than 2,400 mm (94 in) of rain annually. Langkawi has a true dry season from December until February while March to November is a long raining season. September is the wettest month, when it normally receives more than 500 mm (20 in).
Airport
The Langkawi International Airport is one of 7 international airports in Malaysia and connects the island to Kaula Lumpur, Singapore, Penang and also Subang. On the island, a main road runs through the whole island.
Tourism
On 1 June 2007, Langkawi Island was given a World Geopark status by UNESCO. Three of its main conservation areas in Langkawi Geopark are Machincang Cambrian Geoforest Park, Kilim Karst Geoforest Park and Dayang Bunting Marble Geoforest park (Island of the Pregnant Maiden Lake). These three parks are the most popular tourism area within Langkawi Geopark.
Source : Wikipedia
Map of Langkawi
http://www.maps-of-langkawi.com/
Tourist attractions
https://www.youtube.com/watch?v=X076EvJpbNU