Macau

Macau Skyline (Source :Wikipedia)


Macau also spelled Macao, officially known as the Macao Special Administrative Region of the People's Republic of China, is a special administrative region on the southern coast of the People's Republic of China. Macau lies on the western side of the Pearl River Delta across from Hong Kong, which is about 64 kilometers to the east, and it is also bordered by Guangdong of Mainland China to the north and the South China Sea  to the east and south. With an estimated population of around 636,200 living in an area of 30.3 km2 (11.6 sq mi), it is the most densely populated region in the world.
Under the policy of "one country, two systems ", the State Council of the People's Republic of China  is responsible for military defense and foreign affairs while Macau maintains its own legal system, the public security force, monetary system, customs policy, and immigration policy.
Macau is one of the world's richest cities, and as of 2013 its GDP per capita by purchasing power parity is higher than that of any country in the world, according to the World Bank. It became the world's largest gambling centre in 2006, with the economy heavily dependent on gambling and tourism, as well as manufacturing.
Source : Wikipedia
Visa requirements to Macau
Currency
Macanese pataca MOP
Power Plug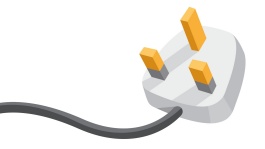 The standard electrical voltage in Macau is 220 volts AC, 50Hz. The majority of electrical outlets in Macau take a three square prongs plug.
Climate
Spring : March to April. Average Temperature 22 °C
Summer : May to September. Average Temperature 28 °C
Autumn : October to December. Average Temperature 23 °C
Winter : Late December to February. Average Temperature 15 °C
Best time to visit Macau
From mid October to December.
Map of Macau
Airport
Macau International Airport  is an international airport in the special administrative region of Macau. The airport is a common transfer point for people traveling between Mainland China and Taiwan, as well as a passenger hub for destinations in mainland China and Southeast Asia. During 2006, the airport handled 5 million passengers and 220,000 tonnes of cargo.
As in Hong Kong, Macau has its own immigration policies and is a separate customs territory from mainland China. All travelers, including those to mainland China and Hong Kong, need to go through the immigration and customs inspections of international flights.
HONG KONG INTERNATIONAL AIRPORT SKYPIER TO MACAU MARITIME (OUTER HARBOUR) FERRY TERMINAL, MACAU
TurboJET also operate a catamaran service from Skypier at Hong Kong International Airport to Macau Maritime Ferry Terminal. This service enables passengers arriving at HKIA to transit to Macau without passing through Hong Kong Immigration, Customs or Baggage Reclaim and similarly allows passengers from Macau to check in at Macau Ferry Terminal to avoid HK Immigration and Customs when transiting via HKIA. The service is only available for transit passengers making air/sea connections through HKIA. Journey time is approximately 70 minutes.
FARES (ECONOMY CLASS) – EFFECTIVE FROM 8 OCTOBER 2014; HK$ 254 each way.
Tickets can be obtained from the Ferry Transfer Desk at the airport. Timetable and fares can be found on the TurboJET website.
More information on ferry services from Hong Kong International Airport Skypier procedures can be found here.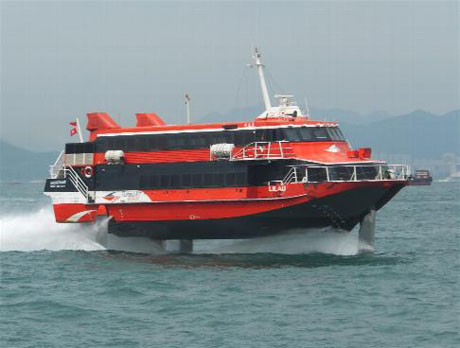 Source :hongkongextras.com
Travel Guide
https://www.youtube.com/watch?v=ad5-enfZqcs
https://www.youtube.com/watch?v=fxgEa8DZo7g
Getting around in Macau