Udaipur
Udaipur is 288 kms. From Jodhpur.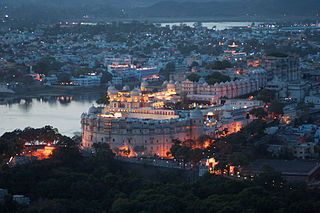 Udaipur is a small city in the western Indian state of Rajasthan, formerly the capital of the Rajput kingdom of Mewar. Founded by Udai Singh II in 1559, it's set around a series of artificial lakes and known for its lavish palaces. City Palace, overlooking Lake Pichola, is a monumental complex of 11 palaces famed for its intricate peacock mosaics.
Climate
Summer season : In summers, the scorching sun makes the city hot. The summer season runs from Mid-March to June and touches the temperature of 40°C.
Monsoon or Rainy season : Monsoons arrive in the month of July heralded by dust and thunderstorms. The humidity reaches to the extent of 90 % during the months of monsoons.
Winter season : In Udaipur, winters are comparatively cooler than summers but not cold at all. The winter season prevails from the month of October till the month of March.
What to wear : If you are going in summers or monsoons, you can take comfortable cotton based clothes that can absorb sweat and dried up easily. If touring in winters, you can take light woolens along with to cope up with the weather of Udaipur.
Airport
Udaipur airport is situate 22 kms. From the city. The airport is named after the famous ruler of all time, Maharana Pratap who was the ruler of Mewar. The airport was established to commence domestic flights from Udaipur to all the major cities in India.
Railway Station
Udaipur Railway Station is located at a comfortable distance from the city of Udaipur. Rajasthan Railways connects Udaipur station with all the other cities of Rajasthan. There are frequent trains which run to and from Udaipur connecting Jaipur, Mumbai and Delhi.
Udaipur City Map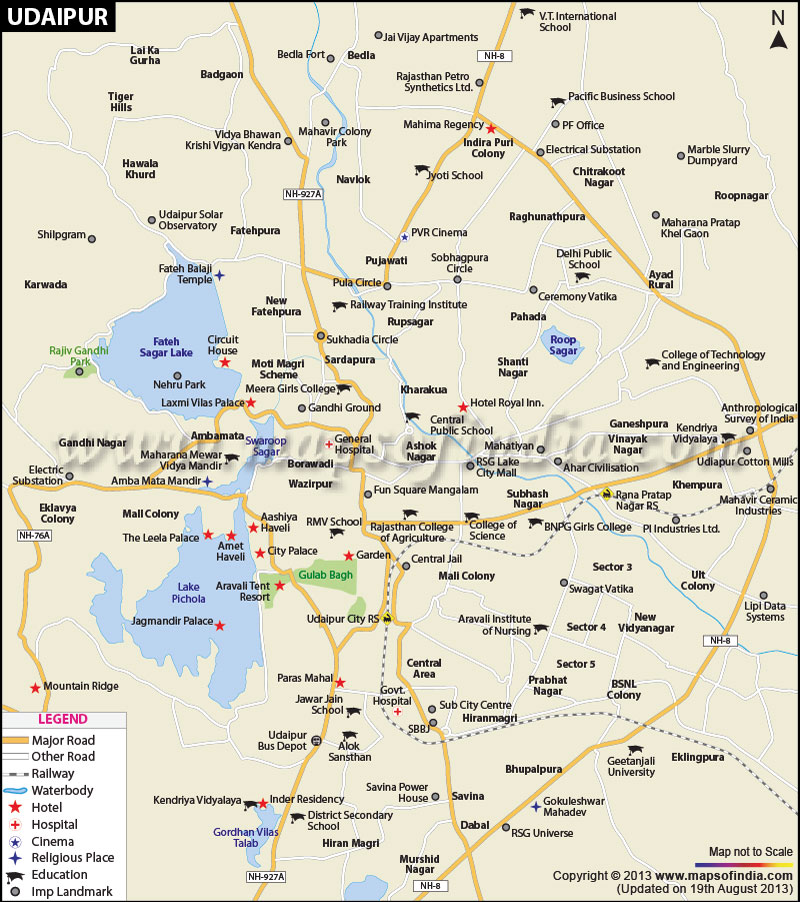 https://www.youtube.com/watch?v=tsDbCKUyNSk
https://www.youtube.com/watch?v=CToZAf65j5M