Pathanamthitta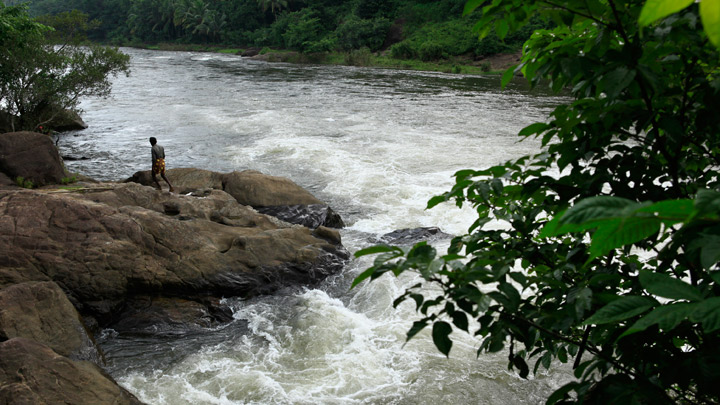 Pathanamthitta  is a town and a municipality situated in the Central Travancore region in the state of Kerala , south India , spread over an area of 23.50 km2. It is the administrative capital of Pathanamthitta district. The Hindu pilgrim centre Sabarimala is situated in the Pathanamthitta district; as the main transport hub to Sabarimala, the town is known as the 'Pilgrim Capital of Kerala'.
Image credit : pathanamthitta.kerala.gov.in
A hilly territory of pristine beauty, Pathanamthitta is popular as the headquarters of pilgrim worship in Kerala. Three rivers course through its rich terrains comprising natural divisions of the lowlands, the midlands and the highlands. Dotted with temples, rivers, mountain ranges and coconut groves, more than fifty percent of the total area of this region is covered by forests. Hailed as a heritage village, it attracts visitors from India and abroad for its spectacular water fiestas, religious shrines and cultural training centres. Pathanamthitta is also home to the unique Aranmula Kannadi – metal mirrors that are painstakingly handcrafted and the Vaasthu Vidya Gurukulam, a heritage village which practices the ancient Indian school of architecture, vaasthu vidya, in its purest form.
Source : keralatourism.org
Air
The nearest international airport is Thiruvanathapuram International Airport l,ocated at a distance of 113 kms.
Rail
Tiruvalla railway station (30 km) is the only railway station in the District. Chengannur railway station (Alleppey district) (24 km) is the nearest Railway station.
Climate
Pathanamthitta experiences three distinct seasons: summer, mosoon and winter. Typical summer months are from March to May. The warmest month in Pathanamthitta is April. Although summer doesn't end until May, the city often receives locally developed heavy thundershowers in May . The monsoon lasts from June to August, with moderate rainfall. Most of the heavy rainfall in the city fall between June and July, and June is the wettest month of the year. December through February are the winter months. The lowest temperatures are experienced during January.
Map of Pathanamthitta