Darjeeling
A state in West Bengal
Darjeeling can be included in Sikkim itinarary
Nestled among the rolling mountains with the glistening Mt Kanchenjunga towering over the azure sky, Darjeeling fondly called "Queen of the Hills", provides a perfect gateway for those seeking to be in harmony with nature.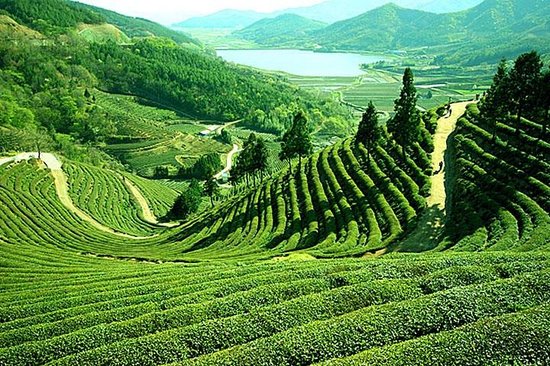 This is the land of the muscatel flavored Darjeeling tea revered by connoisseurs across the globe. This is the land of the world heritage Darjeeling Himalayan Railway where the century old miniature steam engine still chugs uphill vying for space with the fast disappearing Land Rovers.
"Flowers are everywhere. The days are cold and the sun almost seems to play hide and seek with us". – Kabiguru Rabindranath Tagore.
It is certainly that Darjeeling in the post modern era comprises of six T's -Tea, Teak, Tourism, Toy Train, Tiger Hill and Trekkers' paradise.
Area
3,149 Square Km.
Altitude
6710 ft.
Temperature
Annual Mean Max. Temperature 14.9 Degree Celsius Annual Mean Min. Temperature 8.9 Degree Celsius.
Season for visit
March to mid June & October to December.
Clothing required
Light woollens and tropicals in summer (umbrellas and raincoats are useful) and heavy woollens in winter.
Nearest Railway Station
Darjeeling(Narrow Gauge) & NJP (Broad Gauge)
Nearest Airport
Bagdogra
Source : http://darjeeling.gov.in/
Tourist map of Darjeeling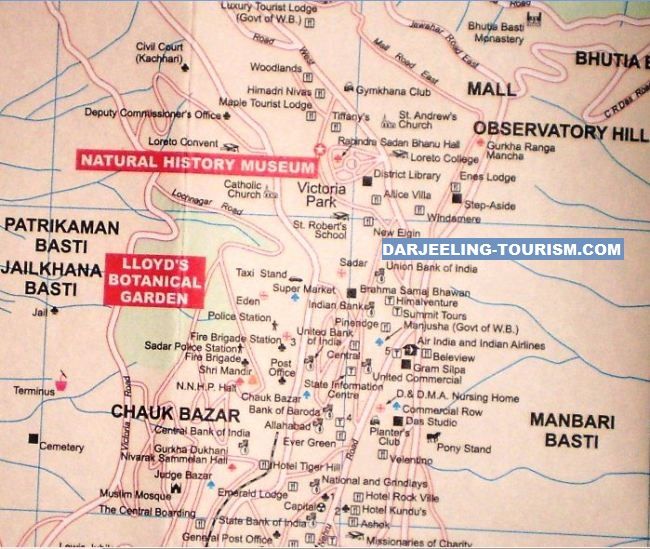 Source : www.darjeeling-tourist.com