Hong Kong
While visiting Hong Kong you can include Macau in your itinerary.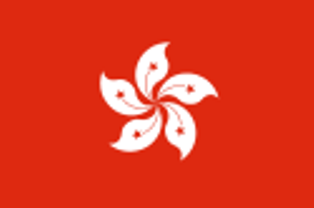 Flag of Hong Kong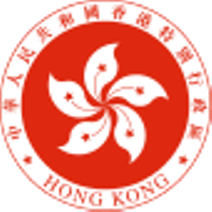 Source : wikipedia
Hong Kong officially the Hong Kong Special Administrative Region of the People's Republic of China, is an autonomous territory on the Pearl River Delta of East Asia. Macau lies across the delta to the west, and the Chinese province of Guangdong borders the territory to the north. With a total land area of 1,106 square kilometres (427 sq mi) and a population of over 7.3 million of various nationalities, it ranks as the world's fourth most densely populated sovereign state or territory.
After the First Opium War (1839–42), Hong Kong became a British colony with the perpetual cession of Hong Kong Island, followed by the Kowloon Peninsula in 1860 and a 99-year lease of the New Territories from 1898. Hong Kong was later occupied by Japan during World War II until British control resumed in 1945. In the early 1980s, negotiations between the United Kingdom and China resulted in the 1984 Sino-British Joint Declaration, which paved way for the transfer of sovereignty of Hong Kong in 1997, when it became a special administrative region (SAR) with a high degree of autonomy.
Under the principle of "one country, two systems", Hong Kong maintains a separate political and economic system from China. Except in military defence and foreign affairs, Hong Kong maintains its independent executive, legislative and judiciary powers. In addition, Hong Kong develops relations directly with foreign states and international organisations in a broad range of "appropriate fields".
Hong Kong is one of the world's most significant financial centres, with the highest Financial Development Index score and consistently ranks as the world's most competitive and freest economic entity. As the world's 8th largest trading entity, its legal tender, the Hong Kong dollar, is the world's 13th most traded currency. It's also a member of the World Trade Organization (WTO) and the Asia-Pacific Economic Cooperation (APEC). Hong Kong's tertiary sector dominated economy is characterised by simple taxation with a competitive level of corporate tax and supported by its independent judiciary system. However, while Hong Kong has one of the highest per capita incomes in the world, it suffers from severe income inequality.
Hong Kong is renowned for its deep natural harbour, which enables ready access by international cargo ships, and its impressive skyline, with a very high density of skyscrapers; the territory boasts the second largest number of high rises of any city in the world. It has a very high Human Development Index ranking and the world's longest life expectancy. Over 90% of the population makes use of well-developed public transportation. Seasonal air pollution with origins from neighbouring industrial areas of Mainland China, which adopts loose emissions standards, has resulted in a high level of atmospheric particulates.
Source : wikipedia
Visa requirements to Hong Kong
Currency : Hong Kong Dollar
Power Plug
The standard electrical voltage in Hong Kong is 220 volts AC, 50Hz. Most hotel bathrooms also have outlets for 100 volts, but if not you will neeed a transformer for any appliance or electrical equipment. The majority of electrical outlets in Hong Kong take a three square prongs plug. You can buy an inexpensive adaptor for your electrical equipment at most convenience stores.
Climate
Spring : March to May. Average temperature 170C to 260 C
Summer : June to August. Average temperature 260C to 310C
Autumn : September to November. Average temperature 190C to 280C
Winter : December to February. Average temperature 120C to 200C
Best time to visit
October to early December is the best time to visit. June to August is hot and rainy. Expect typhoons in September.
Map of HongKong
Airport
Hong Kong International Airport is the main airport in Hong Kong. It is located on the island of Chek Lap Kok, which largely comprises land reclaimed for the construction of the airport itself. It is the world's 10th busiest airport handling over 50 million passengers each year. Over 95 airlines operate flights to more than 160 locations worldwide including 45 destinations in Mainland china.
Travel Guide
https://www.youtube.com/watch?v=-ogw8d4-rQQ
https://www.youtube.com/watch?v=ORirnHtuWjc
Blog
Octopus Card
The Octopus card, a smart electronic money payment system, was introduced in September 1997 to provide an alternative to the traditional banknotes and coins. Available for purchase in every station of the Mass Transit Railway system, the Octopus card is a non-touch payment system which allows payment not only for public transport (such as trains, buses, trams, ferries and minibuses), but also at parking meters, convenience stores, supermarkets, fast-food restaurants and most vending machines.
HongKong MTR
MTR, or Mass Transit Railway, is the rapid transit railway system in Hong Kong. The railway network consists of nine urban lines, one Airport Express line which connects the Airport and downtown, one light rail system with 12 routes serving the northwest New Territories, and one tourist cable car system Ngong Ping 360. In addition, it includes MTR feeder bus service, intercity passenger transfer. There are 84 railway stations and 68 light rail stops connecting Hong Kong Island, Kowloon and many new districts. Due to its efficiency and affordability, the MTR system is a common mode of public transport in Hong Kong, with over 4 million trips made in an average weekday.
Train Trip Planner