Taipa Village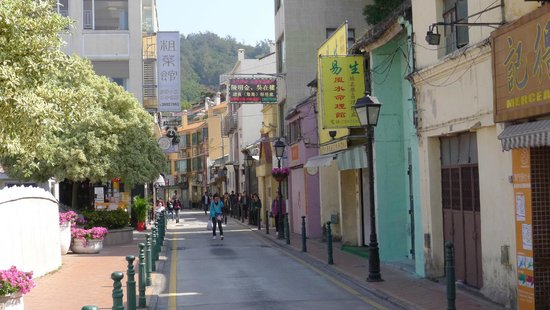 One of the best of Macau attractions, Taipa Village is where the original community of Taipa Island started from, and one of only two traditional "villages" that still exist in Macau.  It's a small cluster of narrow lanes and alleys, with old colonial houses along them, painted in hues of yellow, blue, and green.
Walking along the narrow streets and beautiful old district lines, you'll see a lot of historical buildings that offer a glimpse of the life of the old village of Macau.
https://www.youtube.com/watch?v=5K__iCwVoYc
Reviews
Getting there : Take a free bus to Venetian , walk towards galaxy (Estrada da Baia de N). Before you cross the street you will see an escalator on your right, which takes you to the village.