Ngadak Monastery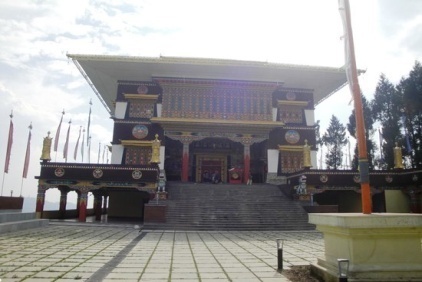 Ngadak Monastery is one of the oldest monasteries of Namchi which was built by Tensung Namgyal, during the reign of Chogyal Gyurmed Namgyal regime. Belonging to as early as the 17th century, the word Ngadak actually means promise. Hence it is believed that anyone coming here would make a promise to come back again. This monastery was constructed as a palace to Her Highness Pendi Ongmu. It was damaged by an earthquake and is a testimony to old religious culture of Sikkim. A large new Gumpa is under construction at Ngadak as the old structure is ruined however it still exudes a sense of old Sikkim.
Source : sikkimstdc.com
https://www.youtube.com/watch?v=d-0gIJvl1O8
Reviews
Visiting hours : 08.00AM to 05.00PM
Entry fee : Nominal Fees charged to all visitors (for Both Foreigners & Domestic Tourists).