Dr.Grahams Home
District Darjeeling, Kalimpong, West Bengal 734301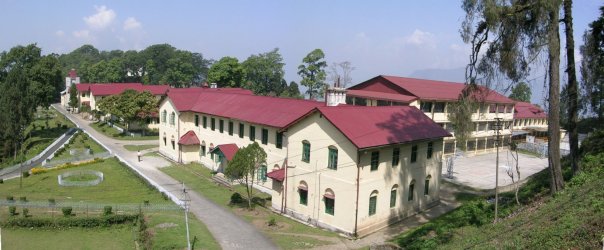 Dr.Grahams Homes formerly called the St. Andrew's Colonial Homes was founded in 1900 by Reverend Dr. John Anderson Graham a missionary of the Church of Scotland, who settled in Kalimpong and worked with the local community for several years during the turn of the 20th century. Whilst working in Edinburgh as a clerk in the Civil Service, Graham was influenced and encouraged by the Minister of his Church, the Reverend John McMurtrie, to be ordained in the Ministry of God.
On 24 September 1900, Reverend Graham founded St. Andrew's Colonial Homes. The beginnings were in a rented building (Kiernander Cottage). There were six children – two first generation Eurasians, and four European children whose recently widowed mother became the first ever Housemother of the homes.
Source : Wikipedia
Dr.Grahams Homes is spread over in 400acres.It is a miniature town having all the facilities inside including food, clothing and lodging.
The UK Committee for Graham's home, Kalimpong, a charity based and registered in Scotland pays for the education,board and Lodgings at Dr.Grahams Homes.This "Childrens village in the Himalayas" still faithfully fulfils the original vision to give a future to impoverished children from greater Calcutta. You can also be a part of their work by sponsoring a child, making a donation, or participating in one of their fund- raising events.
https://www.youtube.com/watch?v=iZTiDk3ElVk
Reviews