Nehru Memorial Museum & Library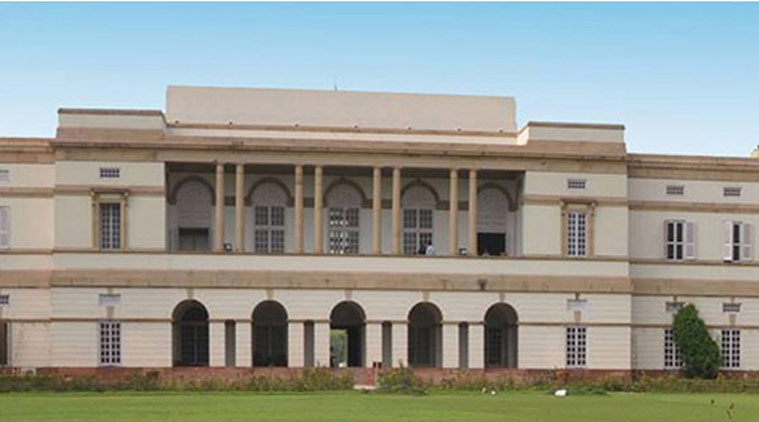 The Nehru Memorial Museum & Library (NMML) is a museum and library in New Delhi , which aims to preserve and reconstruct the history of the Indian Independence movement. Housed within the Teen Murti House complex, it is an autonomous institution under the Indian Ministry of Culture, and was founded in 1964 after the death of India's first prime minister, Jawarhalal Nehru. It aims to foster academic research on modern and contemporary history. Today, the Nehru Memorial Library is the world's leading resource centre on India's first prime minister  and its archives contain the bulk of Mahatma Gandhi's writing's  apart from private papers of C.Rajagopalachari, B.C.Roy, Jayaprakash Narayan, Charan Singh, Sarojini Naidu and Rajkumari Amrit Kaur . In March 2010 it launched a digitization project of its archives, under which by June 2011, 867,000 pages of manuscripts and 29,807 photographs were scanned and 500,000 pages uploaded on the digital library website. Amongst noted publications of the NMML are Selected Works of Jawaharlal Nehru, Man of Destiny by Ruskin Bond, Nehru Anthology (1980) and Nehru Anthology.
Nehru Memorial Museum & Library has over the years supported scholars and historians across India and through its fellowship programme, 'The Nehru Memorial Fellowship' has funded some of India's best academics such as historian Ramachandra Guha and Chief Information Commissioner OP Kejriwal. It is also one of the best library in Delhi for Social Sciences as it has a huge collection on labour related issues in the form of PhD dissertations, reports, books,journals and news papers.On 26th April 2016 A dagger gifted to former prime minister Jawaharlal Nehru by Saudi Arabia has been stolen from the Nehru Memorial Museum and Library. The Incident came into light when one visitor noticed a broken glass frame in the museum.
Source : Wikipedia
https://www.youtube.com/watch?v=2Nmbci6ptig
Reviews
Visiting hours : 10.00AM to 05.00PM closed on Monday