Tinchuley Village
Kashone Khasmahal, West Bengal 734311
Tinchuley is located 32 kms. from Darjeeling.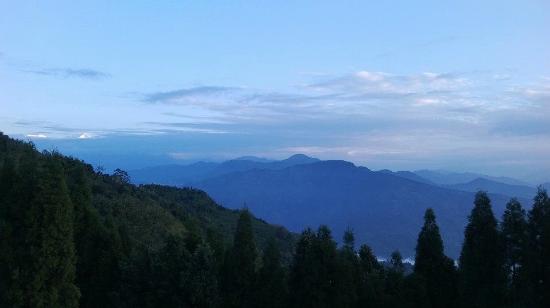 Tinchuley is a small mountain village (rather a hamlet) in Darjeeling district and located at an altitude of 5,800ft.The word Tinchuley stands for three chullas ( chulla means oven ), and this is represented by three prominent hill tops that resembles the three chullas. It is a developing tourist destination of the region. With the help of organizations such as the WWF ( World Wide Federation ), the village has developed village home stays. The villagers also showed keen interest in modern farming and with the help of WWF they developed floriculture, vermiculture, organic projects. The WWF has been actively helping some 17 families from this region to promote village tourism.
Nirmals orange orchards, 8 kms from Tinchuley, a family owned property which has a factory producing fresh orange juice, marmalades and pickles ( they sell it at a reasonable price ) is worth seeing.
Nearby there are a number of tea estates, where you can watch tea plucking, visit the factory and see tea processing.
It provides stunning Himalayan views with the Majestic Kanchanjunga towering over the entire region. The places specializes in Village Tourism and one can take village walks, nature hikes and tea garden visits during their stay here. The untouched natural forest, is a birdwatchers paradise and sunrise views from specific points in this region are greatly talked about by all.
Places to visit nearby : Sunrise Views,Tinchuley Monastery,Bird Watching,Orange Garden Visits,,Takdah Bazaar,Takdah Orchid Centre,Tea Garden Visits,Teesta Valley and Durpin Dara.
https://www.youtube.com/watch?v=dU5Cs9ZYeWA
Reviews