Tenzing Rock
Jawahar Parbat, Darjeeling, West Bengal 734104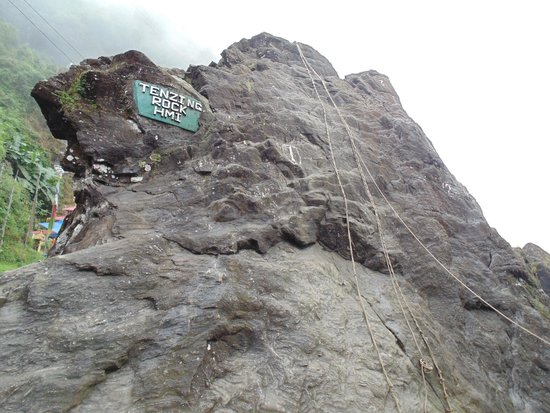 Tenzing Rock, a gigantic natural rock in Darjeeling is named after Tenzing Norgay, the man who created history by climbing the Everest first time along with Edmund Hillary in 1953.
Opposite to this is the Gombu Rock named after Nawang Gombu, nephew of Tenzing who was the first person to climb the Everest twice, once in 1963 and then in 65. He took over as the Director of Field Training at Himalayan Mountaineering Institute after Tenzing retired in 1976.
Both these rocks are used for rock climbing training by HMI.
Tenzing himself used to practice climbing on this rock. During a visit of erstwhile Prime Minister Jawaharlal Nehru, Tenzing demonstrated a climb on this rock without any safety equipment.
If interested one can try climbing the rock with help of harness (only a rope around your waist) with the help of professional guides.
https://www.youtube.com/watch?v=0Xd7ANCdxHE
Reviews
Visiting hours : Sunrise to sunset