Padmaja Naidu Himalayan Zoological Park
Address: Jawahar Parbat, Darjeeling, West Bengal 734101
Phone:0354 225 3709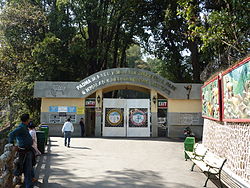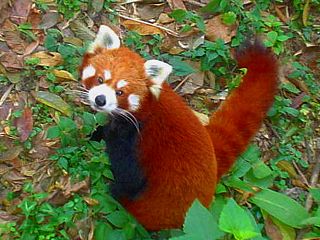 Padmaja Naidu Himalayan Zoological Park (also called the Darjeeling Zoo) is a 67.56-acre (27.3 ha) zoo in the town of Darjeeling in the Indian state of West Bengal. The zoo was opened in 1958, and an average elevation of 7,000 feet (2,134 m), is the largest high altitude zoo in India. It specializes in breeding animals adapted to alpine conditions, and has successful Captive breeding programs for the Snow Leopard, the critically endangered Himalayan Wolf and the Red Panda. The zoo attracts about 300,000 visitors every year. The park is named after Padmaja Naidu (1900–1975), daughter of Sarijini Naidu. ThePadmaja Naidu Himalayan zoo serves as the central hub for Central Zoo Authority of India's red panda program and is a member of the World Association of Zoos and Aquariums.
The Padmaja Naidu Himalayan zoo now contains endangered animals like snow leopards, red pandas, gorals (mountain goat), Siberian tigers and a variety of endangered birds. However, there has been concern regarding the fact that the Himalayan animals may face a threat due to rising temperatures in the hilly area.
Captive breeding of snow leopards was started in 1983, with leopards which were brought to the Padmaja Naidu Himalayan zoo from Zurich, the United States, and Leh-Ladakh. The red panda program was started in 1994 with individuals from the Cologne Zoo, the Madrid Zoo, Belgium, and the Rotterdam Zoo. In addition to these species, the zoo is breeding the Himalayan tahr, blue sheep, Himalayan monal, grey peacock pheasant, Himalayan salamander, blood pheasant and satyr tragopan. The zoo is famous for its conservation breeding programmes of the red panda, Himalayan salamander, Tibetan wolf, and snow leopard.
Source : Wikipedia
https://www.youtube.com/watch?v=qyNWNsn1Ij0
https://www.youtube.com/watch?v=ZyAnjkqfhqg
Reviews
Visiting hours : Summer season : 08.30AM to 04.30PM, Winter season : 08.30AM to 04.00PM, Thursday Closed
Entry Fee : Rs. 20/- for Indians and Rs. 50/- for foreign nationals