Nightingale Park
Richmond Hill, Darjeeling, West Bengal 734101
Phone : +91-33-44012086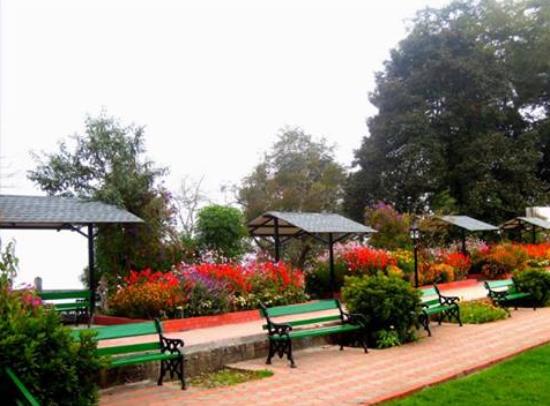 Shrubbery Nightingale Park in Darjeeling is a beautiful public park in the city. Erstwhile the private courtyard of Sir Thomas Tartan's Bungalow, this park was once upon a time the relaxing place for the British women back in the colonial days.
After being destroyed in a devastating earthquake in the year 1934, it was rebuilt into a splendorous park that became renowned for its beauty all over the country. During 1950s and 60s the park was a hot spot for Bollywood movies. However, with passing time after a couple of decades the park was neglected due to the growing tension in Darjeeling hills.
In 2011 the park was again redeveloped and opened to public. The place has still held on to its charming beauty and with its reconstruction, the beauty of the park has only been enhanced. Once again the place has become a favourite place for tourists travelling to Darjeeling and as for the locals the park is like the new toy of a child. So, on your visit to Darjeeling do make sure to visit this park, and be spell bound by its beauty.
Source : .ixigo.com
The Shrubbery Nightingale Park in Darjeeling, about 10minutes walk from the town is a beautiful tourist spot. It's ideal for relaxing and enjoying the superb views of the Kanchenjunga and the other snow peaks of Eastern Himalayas. During the tourist season, Nepali cultural programs like local dances are held here everyday in the evening.
https://www.youtube.com/watch?v=NK4jfQSlfUk
Reviews 
Visiting hours : 07.00AM to 08.00PM all days of the week
Entry Fee : Rs. 10/- per person